POP ! EXHIBITION AT STUDIO WILLY RIZZO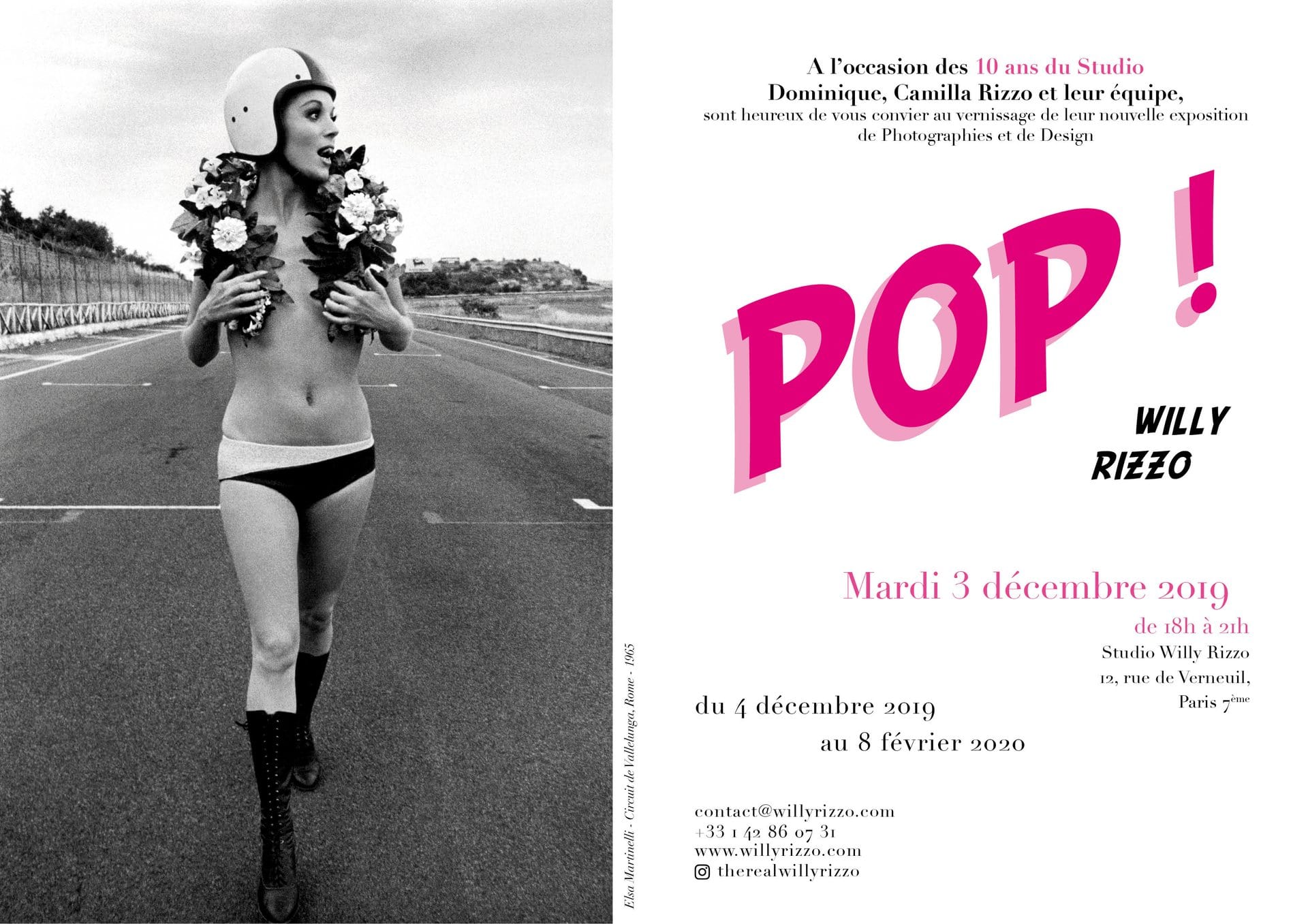 You just have to delve into this exhibition to find the POP universe in attitudes, gestures, colors with an evocative and provocative tone of everyday life !
As evidenced by his lens many artists: Jack Nicholson, Stéphanie Seymour, Dennis Hopper, Marisa Berenson, Marilyn Monroe, Jean Seberg, Jean Lagarrigue and Jean-Paul Goude, César, Jane Fonda, Gérard Fromanger ... and a nod to POP, to his muse and wife Elsa Martinelli !

POP like Zouzou and Anda because "A Parisian evening without them who charmed everyone, including Salvador Dali, by their humor and their kindness, was unimaginable. Zouzou the twist was one of the first to dance the twist at Régine who launched it in France !"
POP like "Dennis Hopper at his home in Venice beach, California, in front of one of his works. The house was a real little museum."
POP like Jean the hairdresser, "She was the hairdresser of the trendy stars of Saint-Germain-des-Prés. Funny, sexy, kind, so modest. Arriving at the studio in a very simple outfit, I transformed it slightly ..."

Pop like the design created by Willy Rizzo with an original, amused and colorful eye, working with exceptional and noble materials like brass, steel, marble and lacquer ... A style that communicates visually over time and the world. His pieces of furniture are today essential objects of desire and his talent endures.